Carnimex suppliers are global partners who are fully licensed producers that consistently supply fully traceable high-quality meat products. The core business consists of chilled and frozen, open field, grass- and grain-fed beef cuts from Canada, Argentina, Uruguay, Brazil, Spain, Japan, Chili, Paraguay and Cuba. Quality is our guarantee.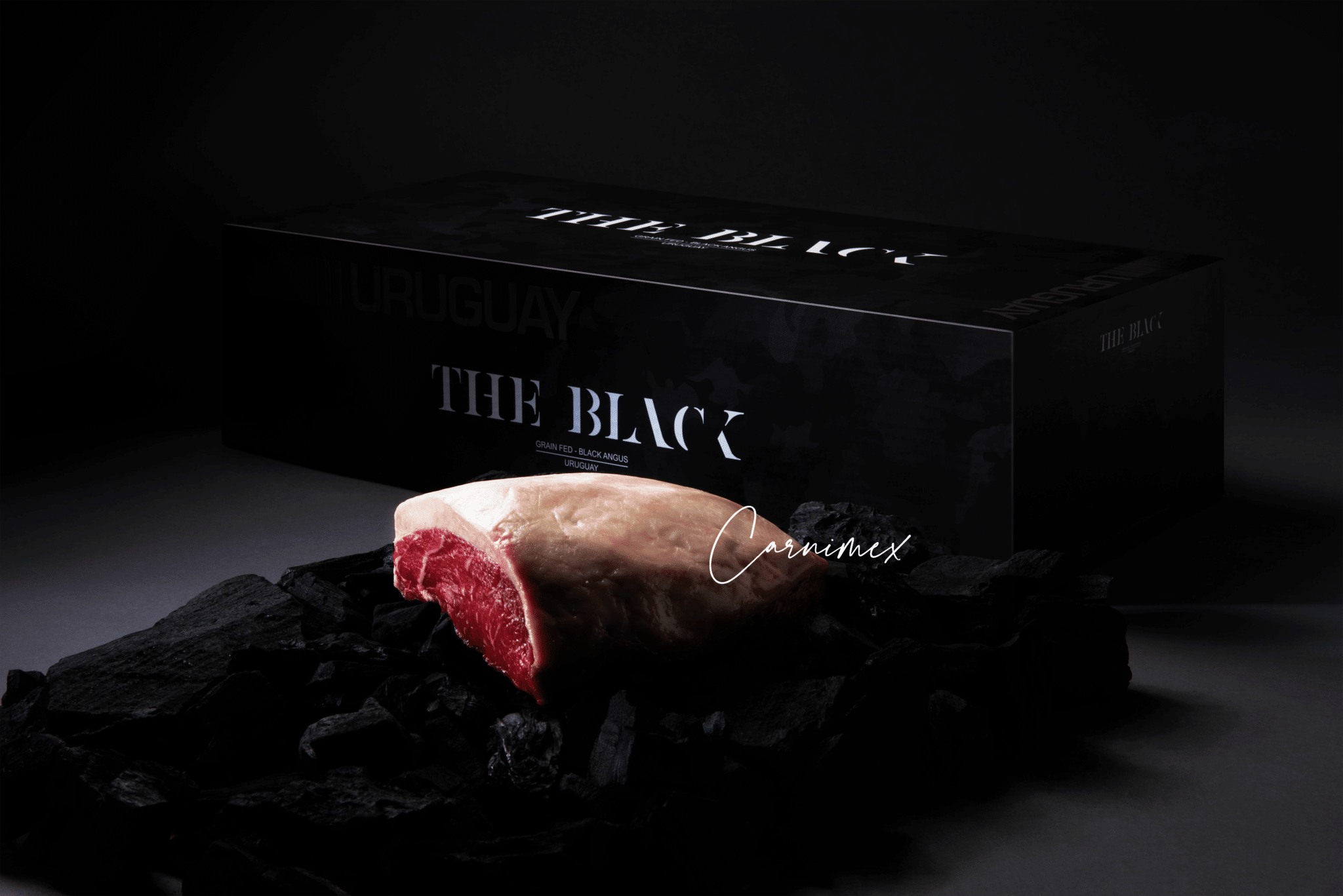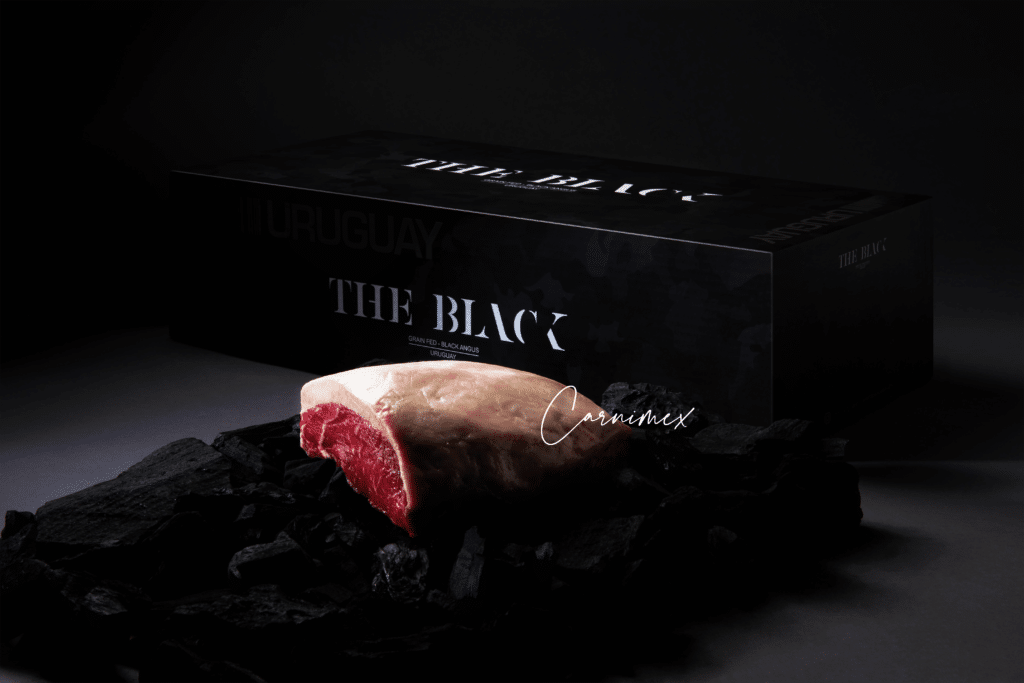 THE BLACK, a brand to rely on.
The THE BLACK brand has 3 product lines:
– Grainfed beef from Uruguay. 100% traceable Black Angus cattle, raised in the open green fields, finished on a 120+ days grain-diet; resulting in great marbling and flavour. In 2019 a gold and silver medal winner on the World Steak Challenge.
– Grassfed beef from Uruguay. 100% traceable British breeds, raised in the open green fields, 100% grassfed; making it true natural beef.
– Charcoal from Paraguay and Cuba. White Quebracho charcoal from Paraguay and Marabu charcoal from Cuba; the professional's favorite.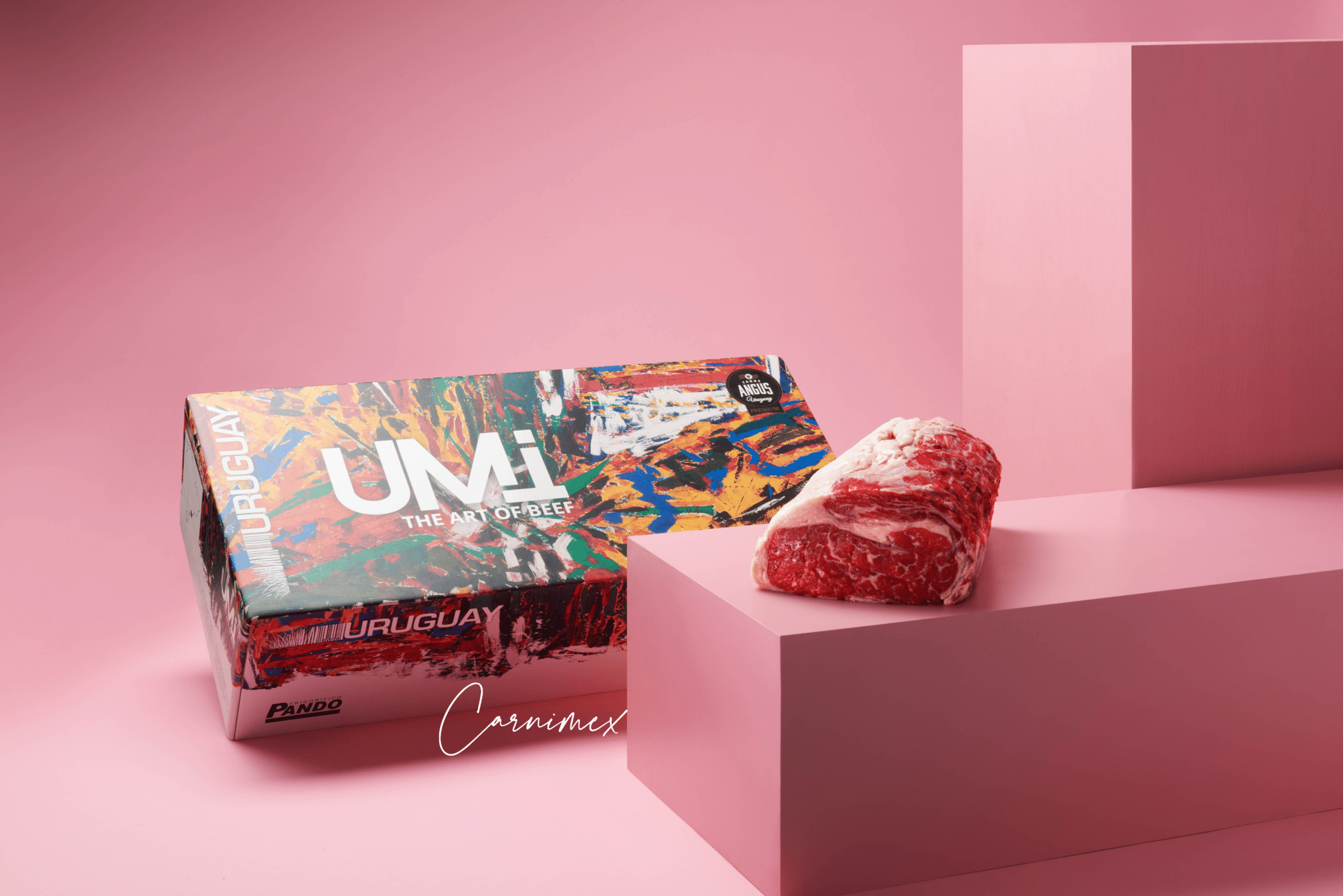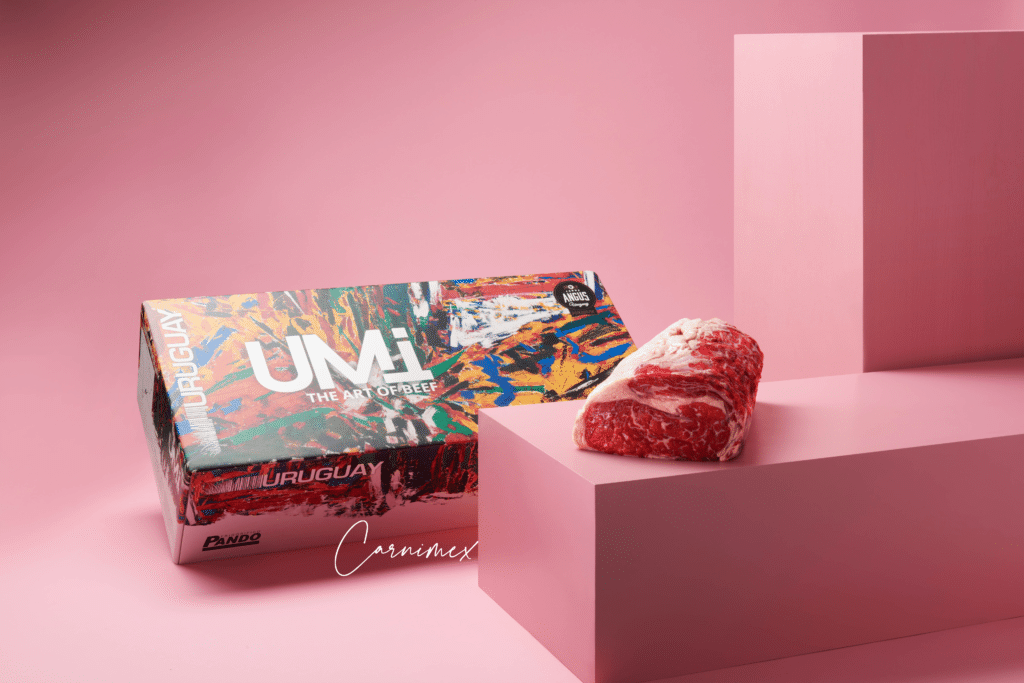 The only Uruguayan beef which is grain-fed for minimum 200 days and Angus certified, is UMI. 'The Art of Beef' is the philosophy of UMI and therefore the beef is packed in a true artwork, painted by Ignacio Zuloaga. A very small amount of cattle produces the beef which has the minimum marbling score of 5, which is the strict requirement of UMI. Only during production of the beef cuts the selection is made of what is good enough for UMI.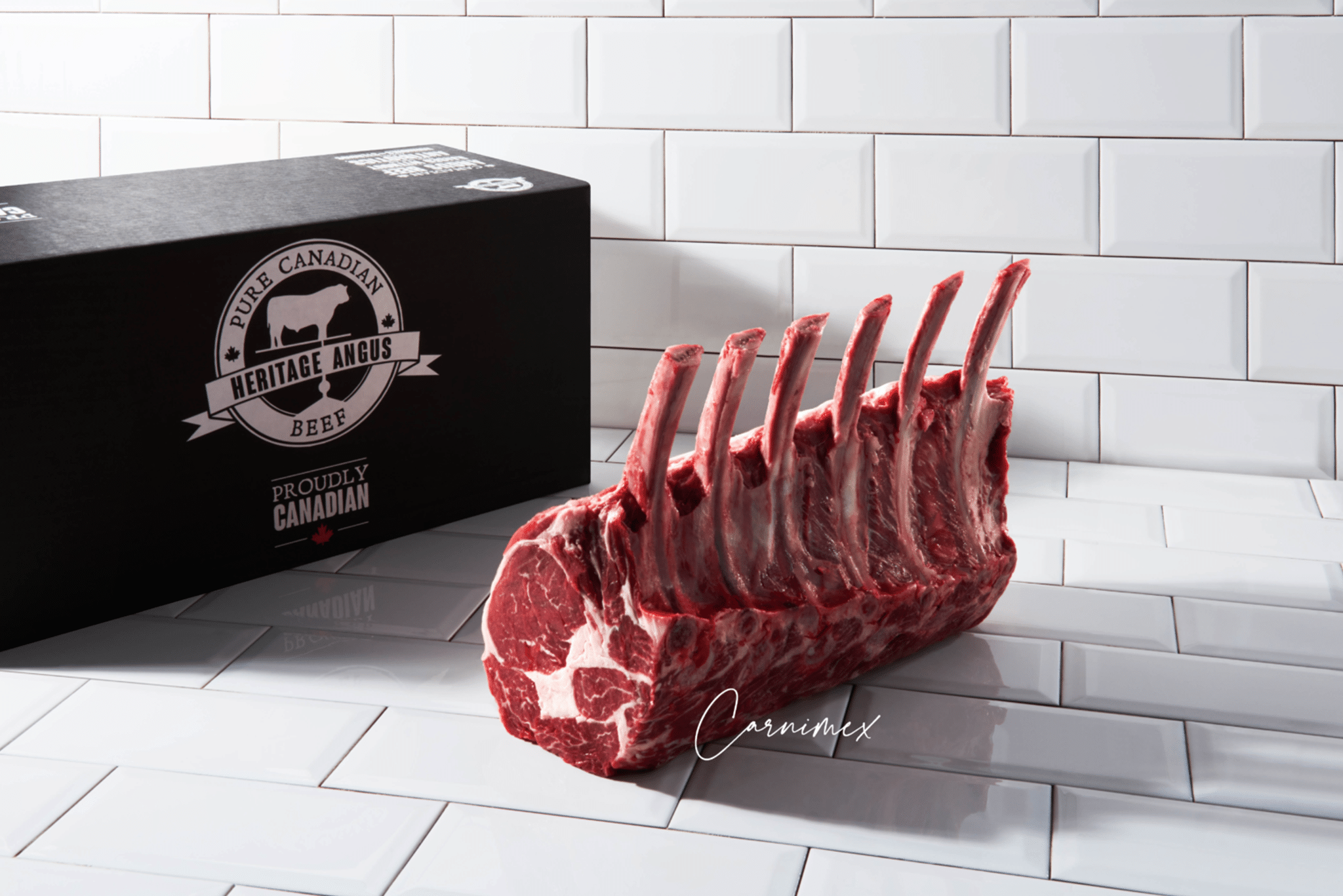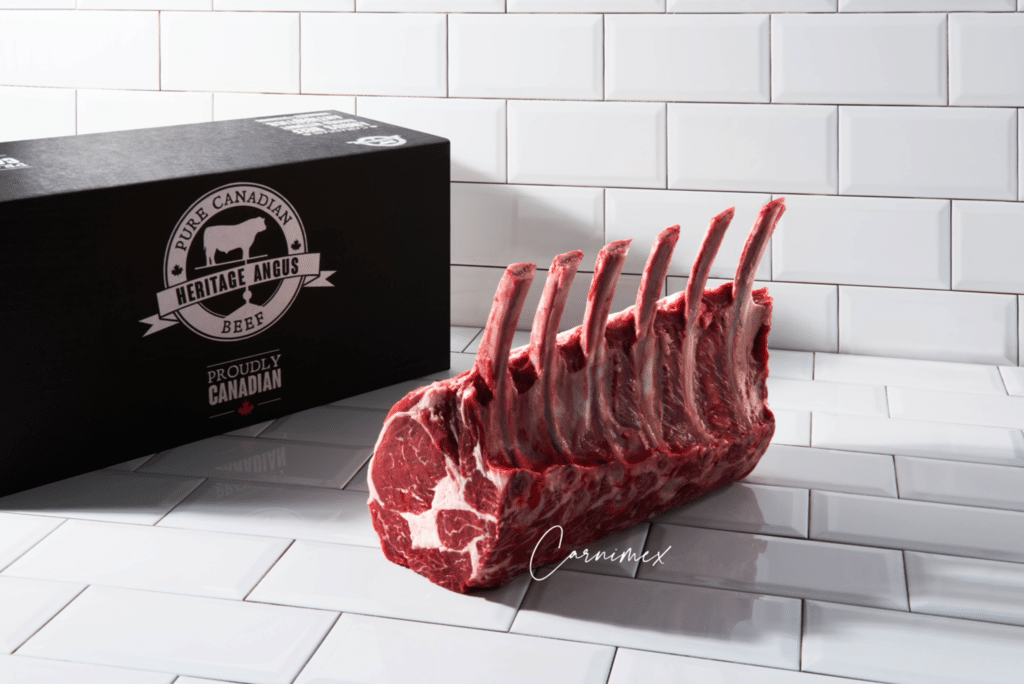 Heritage Angus Beef provides what health-conscious consumers are demanding in beef: cattle which is never fed with antibiotics, hormones or steroids. Angus cattle which is raised by Canadian family ranches on the finest grasses and selected feeds, results in ranch-raised beef that exceeds expectations in flavour, tenderness and quality. Fact is that Heritage Angus is the only Candian beef brand which consistently grades AAA and Prime as the only quality grades.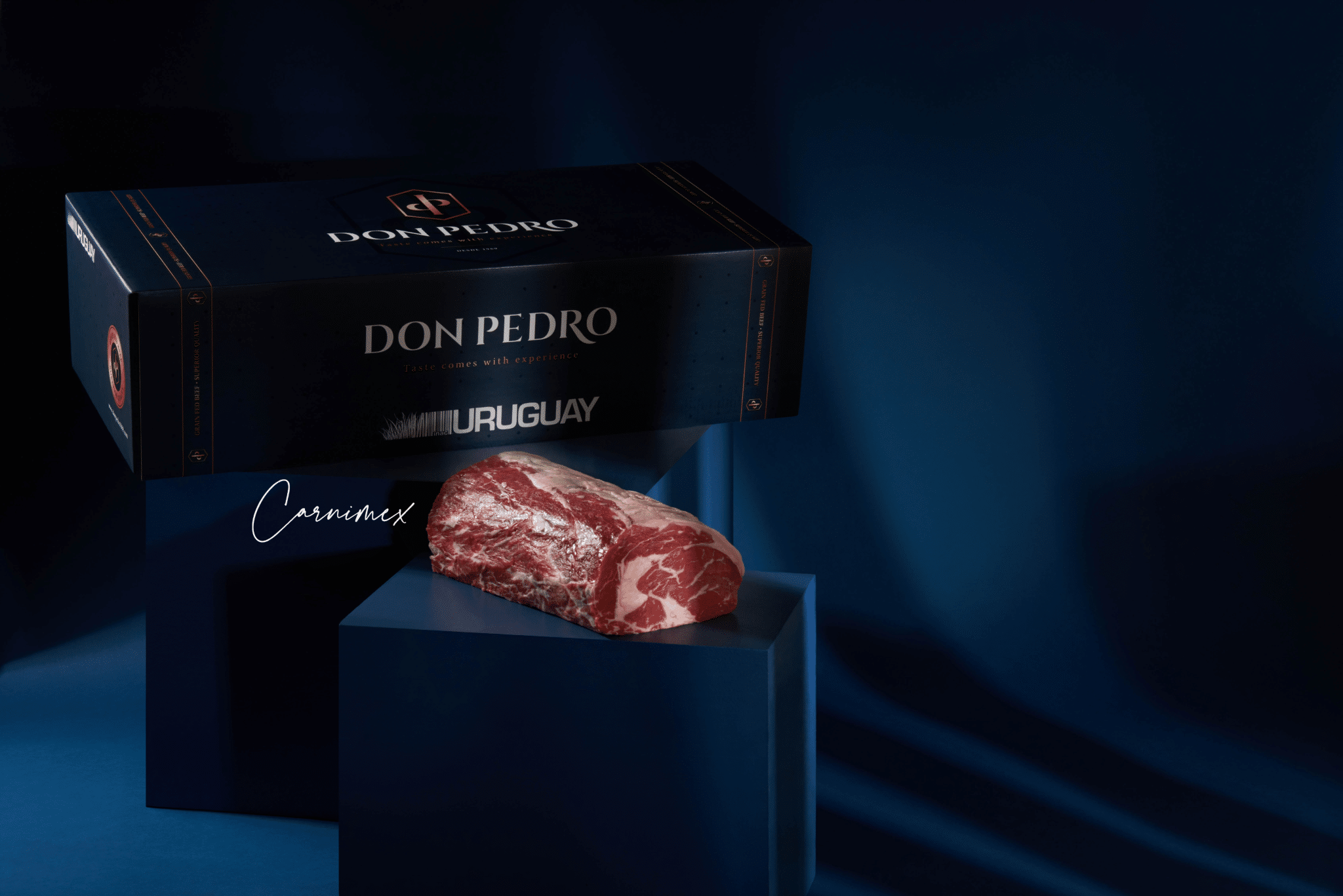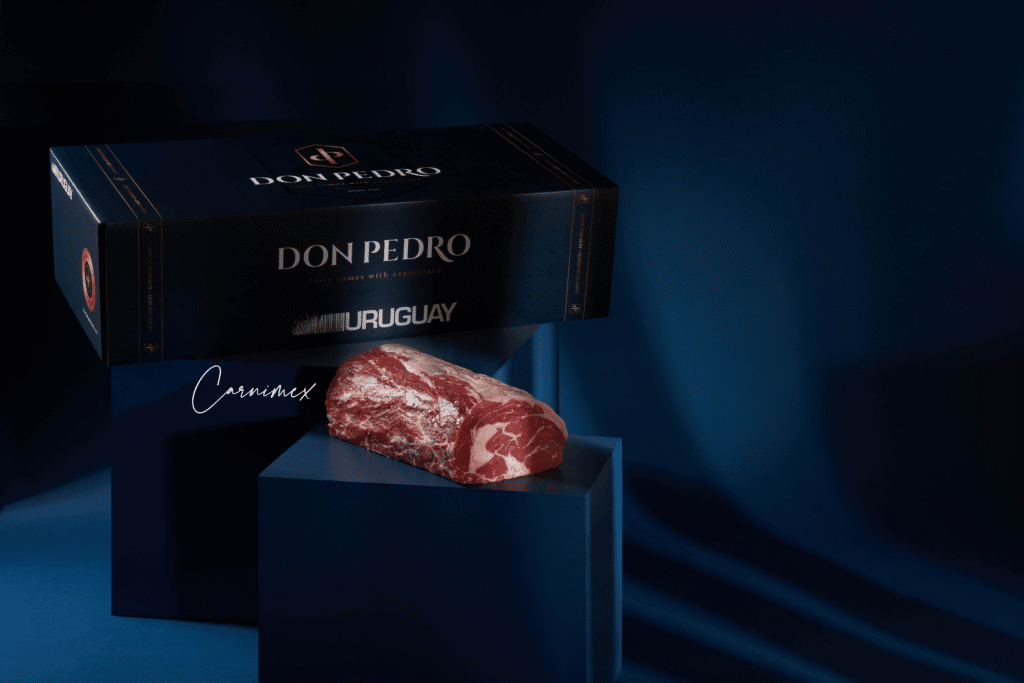 Don Pedro is not just a beef brand, it is a story about beef. It all starts in Uruguay, home of the 'La Celeste' ('The Sky Blue') national football team and quite some cattle. We can just mention that this country of a mere 3.000.000 inhabitants and a surface of 176.000 km² allows the 12.000.000 cattle heads to graze and live freely in the open fields at open sky all year round for their entire lives. With more than 10.000 m² of land (over 2 soccer fields) for each head, abundant water sources and vast grasslands, we can ensure they live a wonderful life which results in a magnificent flavor, tenderness and many nutrients.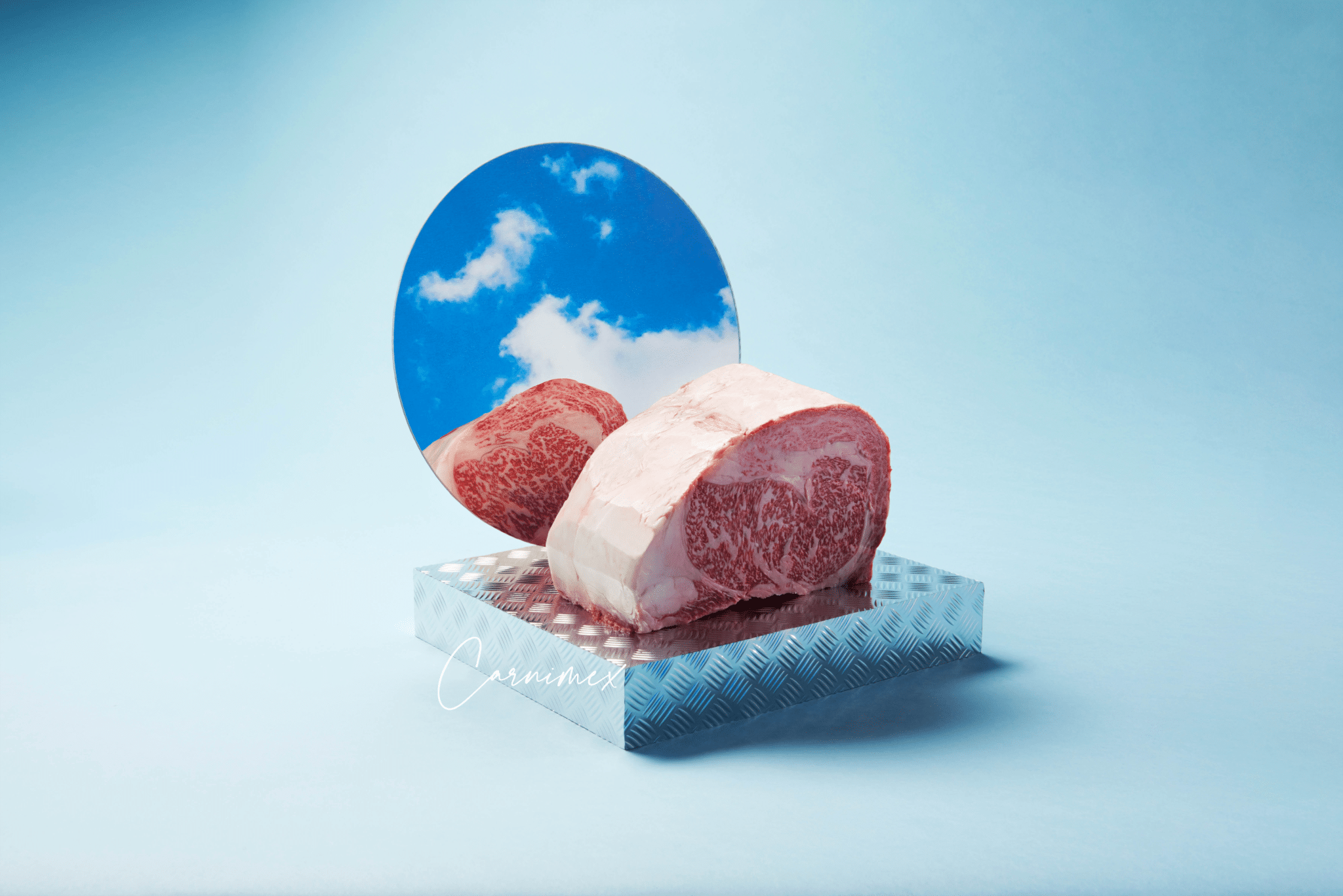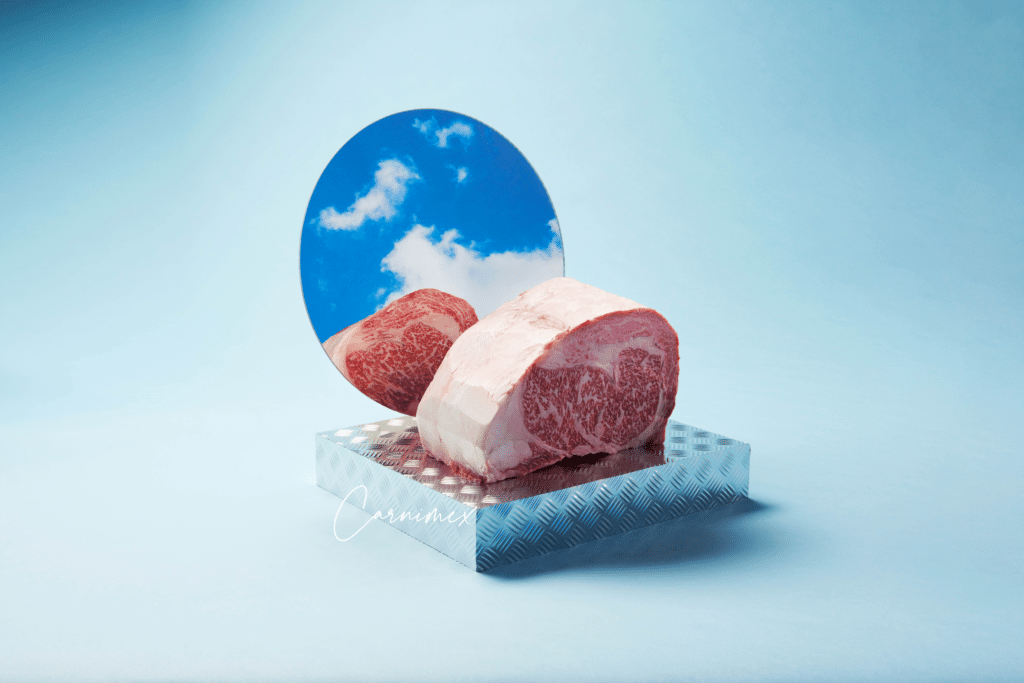 Japanese Wagyu is considered the most exclusive beef in the world and a true experience for anyone who has ever tasted it. Our Japanese Black is raised in the warm climate and wonderful environment of Kagoshima Prefecture, located at the southwestern tip of the island of Kyushu which is the southernmost of the four main islands in Japan. The cattle, raised following centuries old Japanese traditions and fed over 840 days results in A4 and A5 quality with a BMS up to 12. All beef is accompanied with a grading certificate from the Japan Meat Grading Association; a copy is always available at Carnimex.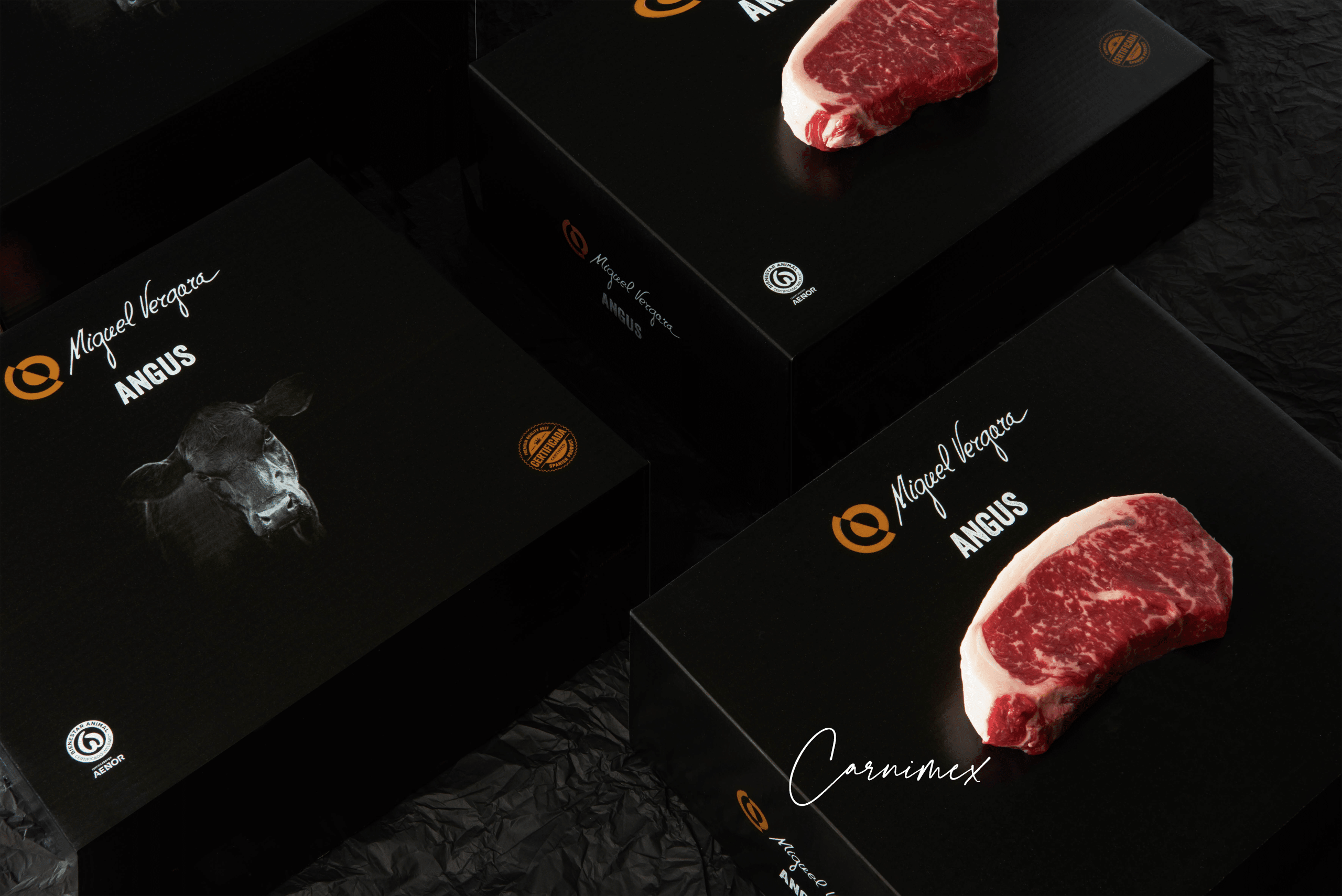 ANGUS by Miguel Vergara – It is a journey in search of the authentic flavor of the meat that begins in a small region in the north of Ireland, where the best specimens of this noble breed are selected and then breed in Spain. Once here, they receive personalized attention aimed at enhancing all their qualities. The Miguel Vergara Group combined the tradition inherited from a family business dedicated to livestock (largest herd of livestock in Spain) with the highest standards of quality and excellence. The 4.7 million square metres for cattle breeding, the 300 days grain-diet and the AENOR Animal Welfare certificate makes the Angus beef well-known all over the world.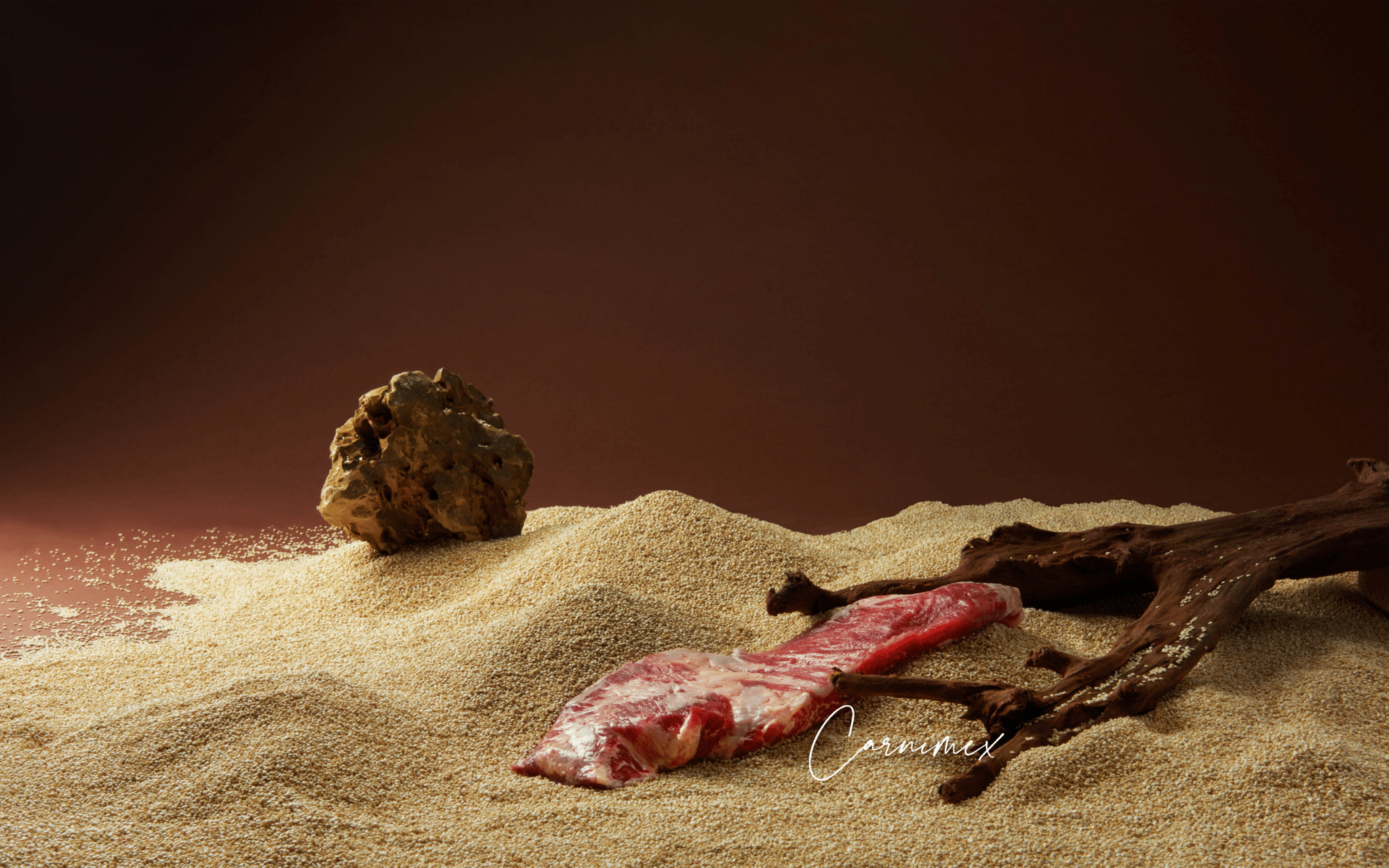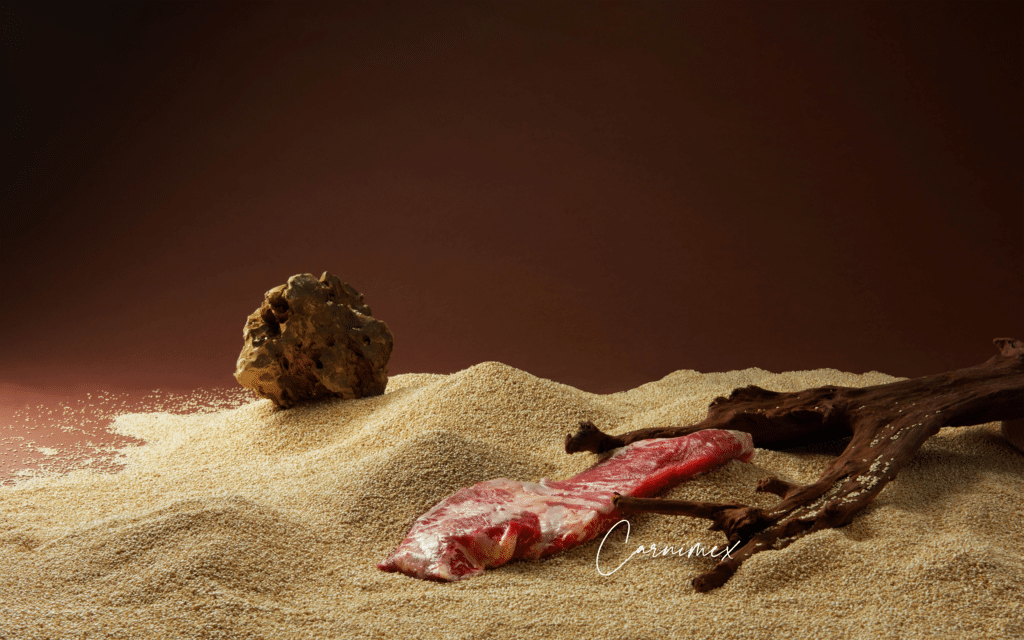 Iberico pork is the only breed of pig in Europe that can live wild. In Salamanca region they live in freedom feeding on acorns which makes their meat acquire unique and special qualities; especially oleic acid. The content of this acid in Iberian acorn-fed pork (58-65%) is quite similar to those found in olive oil (65-70%) or avocado. Due to the infiltrated fat, the whole pork gives more high-quality cuts than regular pork.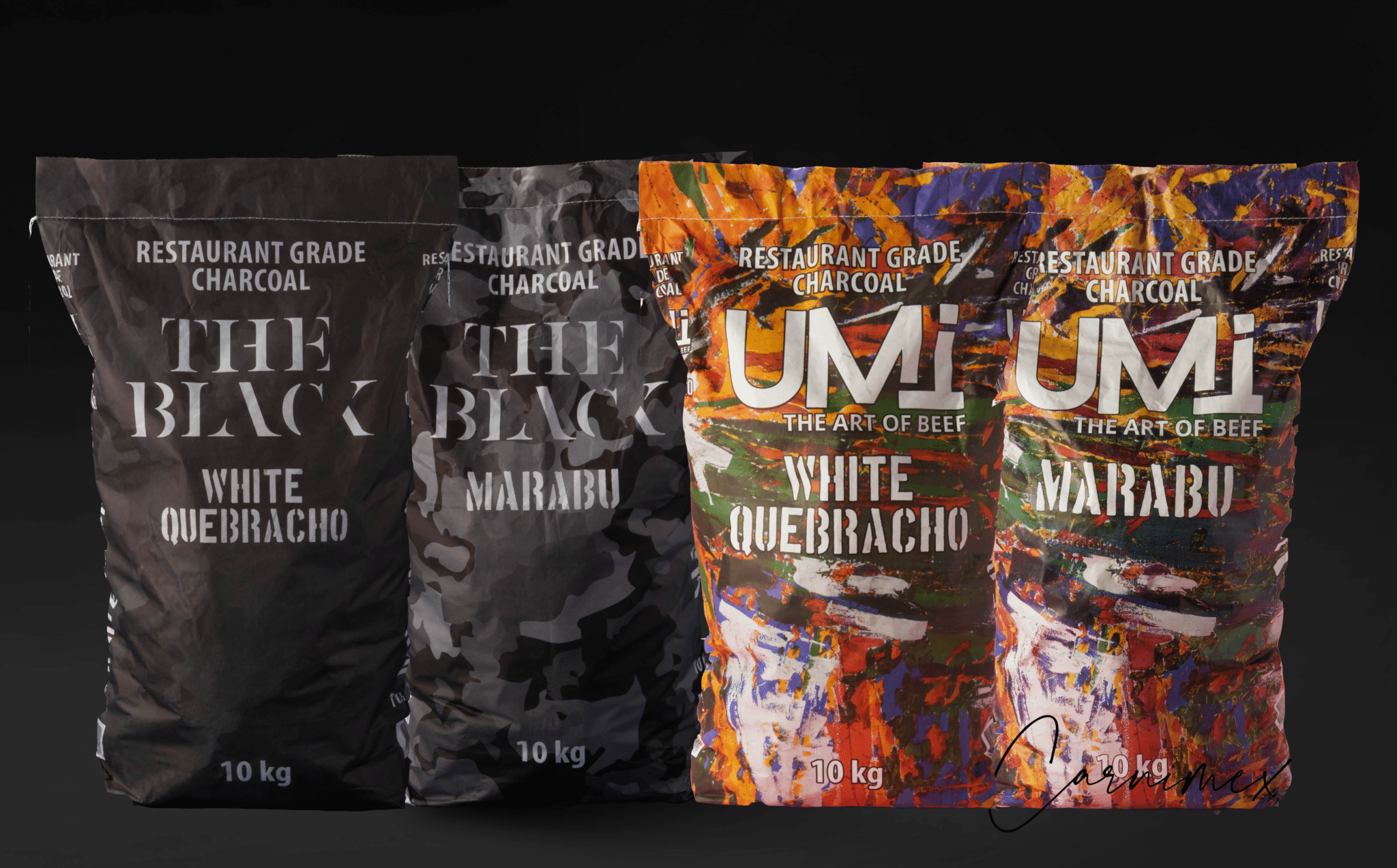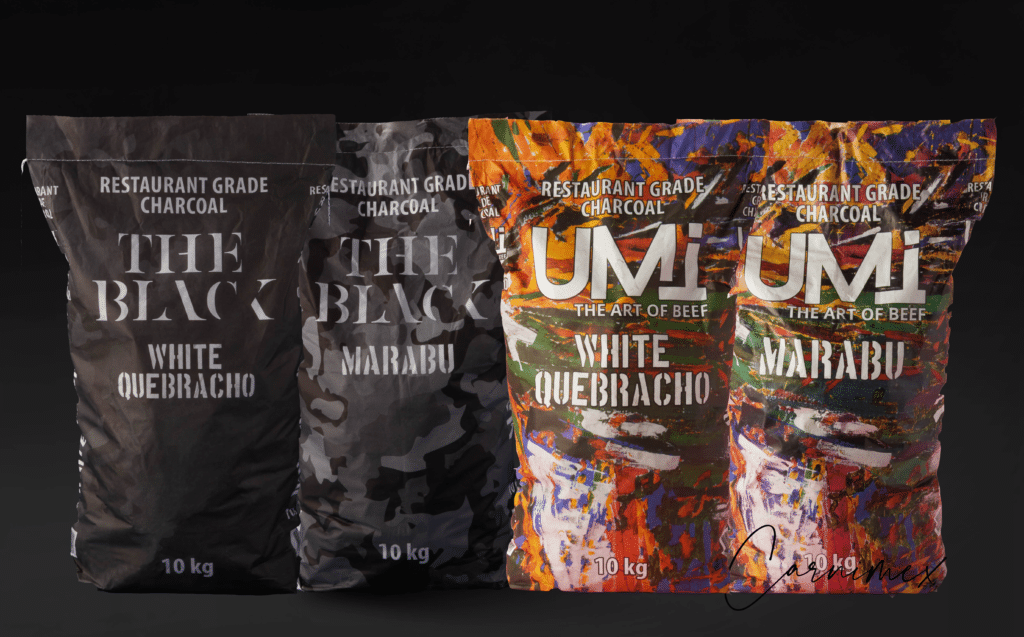 Next to the production of own beef brands, Carnimex imports several brands from producers. From Argentina: Tradicion, Arrebeef, Quickfood, La Morocha. From Brazil: Gejota and Minerva. From Uruguay: BPU, Pando, VILA, Frigoyi and Tacuarembo. In Paraguay and Cuba we produce our Marabú and White Quebracho charcoal which are available in The Black and UMI brands
BRC: is a leading brand and consumer protection organization, used by over 29,000 certificated suppliers over 130 countries, with certification issued through a global network of accredited certification bodies. BRC Standards guarantee the standardization of quality, safety, and operational criteria and ensure that manufacturers fulfill their legal obligations and provide protection for the end consumer.
SGS: The core services offered by SGS include the inspection and verification of the quantity, weight and quality of traded goods, the testing of product quality and performance against various health, safety and regulatory standards, and to make sure that products, systems or services meet the requirements of standards set by governments, standardization bodies or by SGS customers.